Meet Our Team
Meet the amazing team at Red & White Cellar who don't just look good …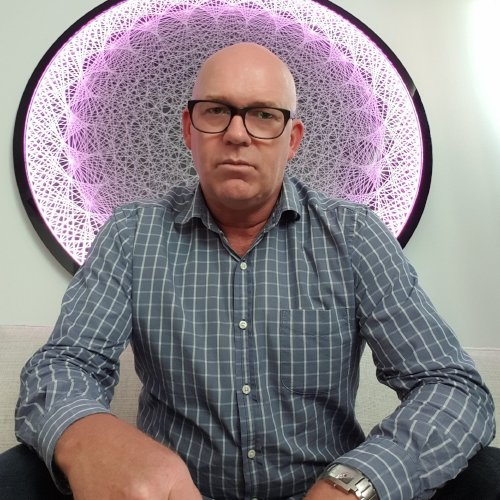 Blair Duncan; formidable public speaker, Liverpool supporter, wrist watch enthusiast and lover of wine has been an industry leader for longer than he cares to remember.
Blair first started Cellar Ltd in Wellington and then joined forces with the Aussies 10 years ago to form Red+White Cellar. He is passionate about his business, (don't be fooled, apparently he's always working…) his brands (he doesn't just drink them, he lives them) and his loyal team of trusty side kicks that kick ass selling wine all over the country (Dave is the Robin to his Batman).
He has worked hard to build a company that is recognised as providing amazing service, sell premium products and brands and who love to have a bit of fun.

Dave Aberhart, Mr Muscle of Russel (age 8 yrs) has kept kicking life goals. Starting at Red+White Cellar (a long time ago) as a sales rep to now leading the pack, he supports the sales team in their pursuit to be industry leaders, all the while maintaining his good looks and svelte physique (he is a master of the Gazelle and the Worm).
His devotion to his team and his brands is unquestionable, although a quick conversation is a good conversation in Dave's book, understandably he is a busy man and doesn't sit still for long.
As well as being loved by his team, he is well respected by the industry, being greeted more like an old friend than a work colleague.
One of his greatest loves outside of work is the ocean, taking solitude in the surf to a soundtrack of great tunes or travelling to new coastal spots to chill out with his daughter.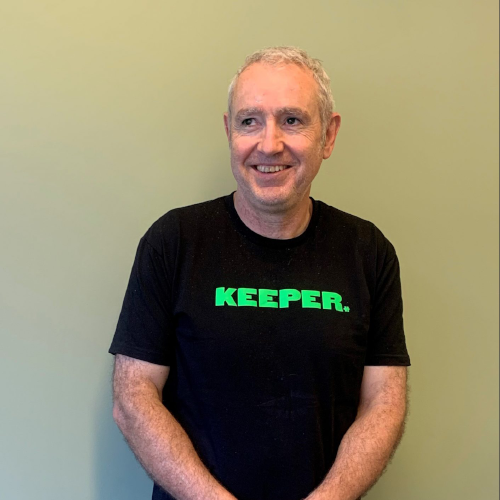 Not your average bean counter, the elusive Jono Tuohey is a man of many talents. One notable string to his bow - managing a New Zealand band that signed the (NZ) biggest advance record contract of all time at the time, probably...
Apart from keeping the books ship shape, he's quite the wheeler and dealer, always cutting a deal to his extensive book of contacts, is mad into football (fan boys over THFC), loves a lengthy phone conversation about who knows what and is a genuine G.B. who bends over backwards to help his workmates out
When he's taking time out, he's often sailing the high seas on his yacht, spending quality time with his wife and 3 beautiful girls, shooting ducks, running amock, or hollering at a tv screen at men in tight shorts.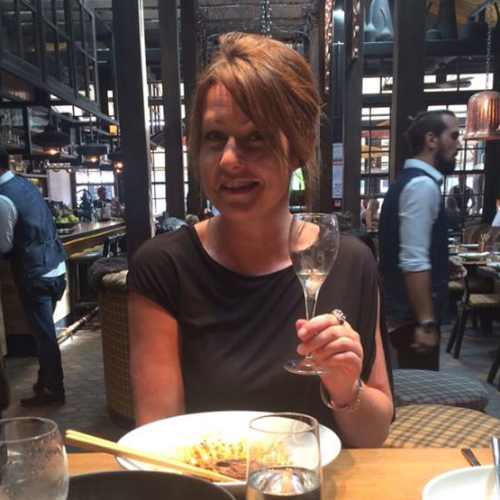 Schultzy's business card says she's the "business integration manager"; it should read "one who gets it done". Basically, if you need something done yesterday, she's your woman.
This is Lisa's third stint at Red+White, we're tempted to say she's a glutton for punishment, but really we think she's finally come to her senses..
An expert on stock, a wiz on design and a masterful event organiser, Lisa is the glue that holds us together.
She's paid her dues in hospo, (once reviewed as Princess Perky) many of you will know her from her various posts over the years, suffice to say she understands what our suppliers and customers need, and pulls out all the stops to deliver.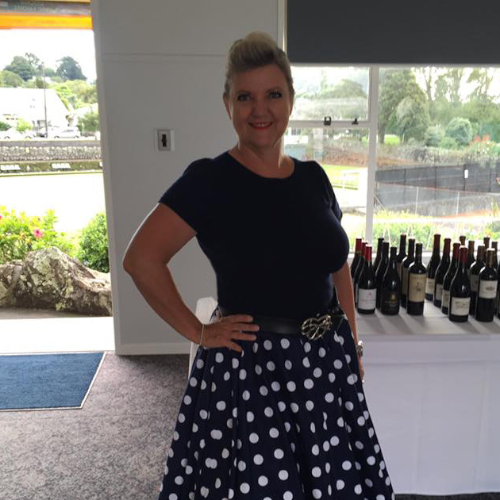 Another long-time standing member of the red+white family, Beth has ruled the retail roost for over 12 years, making sure our delicious drops are readily accessible to the greater Auckland region for your drinking pleasure.
When the weekend beckons, Beth can be seen brunching at the newest spots around Auckland with hubby Mario, walking Takapuna beach with her girls, or at home preparing a feast fit for a Sunday long lunch, with some carefully chosen vino to compliment the spread.
Apparently she is quite adept at synchronised swimming, and although we're yet to witness a demonstration in the flesh, we have no need to doubt this is one of the many things in her box of tricks.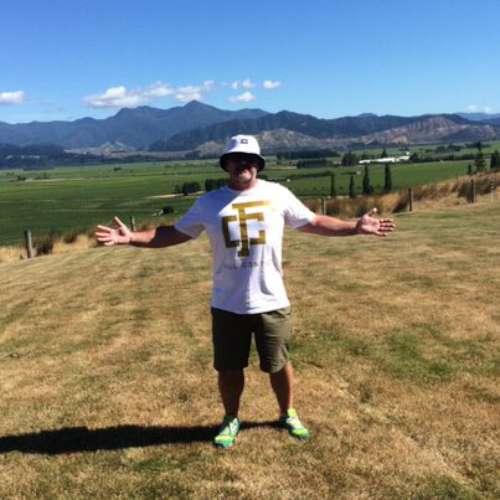 John has been Blair's wingman since the inception of Cellar Ltd, the then-based Wellington company that grew from humble beginnings.
Fast forward to the present and there are not many people in the industry that Johnny hasn't wooed with our quality offerings. His primary customer base is quality Auckland on-premise and one of his great successes has been positioning and protecting our brands in key Auckland and Northland accounts.
While during work hours you may well bump into him enjoying a glass with a customer, outside of the work realm he's out of sight - gardening (with an enviable vege patch that would impress the greenest of thumbs) entertaining & relaxing, always to a soundtrack of modern electronic music.
Brittany is one of those people you want to have around with her beaming smile and effervescent personality, she brings an energy that is contagious. 9-5 she is all business, dedicated to supporting her wide list of customers based East, South, Central Auckland, Matakana and Waiheke.
She is no stranger to wine having grown up with wine in her blood (her granddad was a winemaker who would eagerly coax her and her siblings under the table for a sneaky sip at family gatherings).
Come Friday Brittany is all about balancing busy work life by spending time outdoors - hiking, paddle boarding, hunting, entertaining friends and family with great food is where she is most content.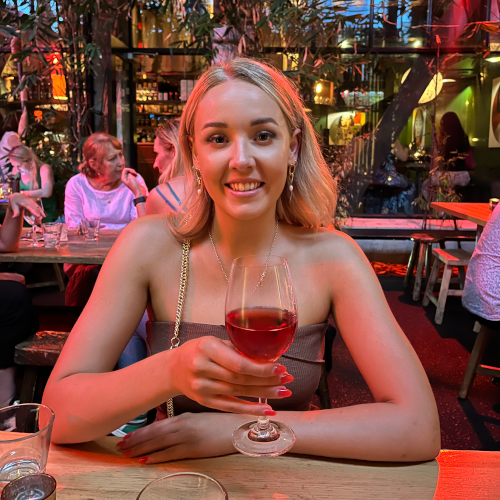 More information coming soon...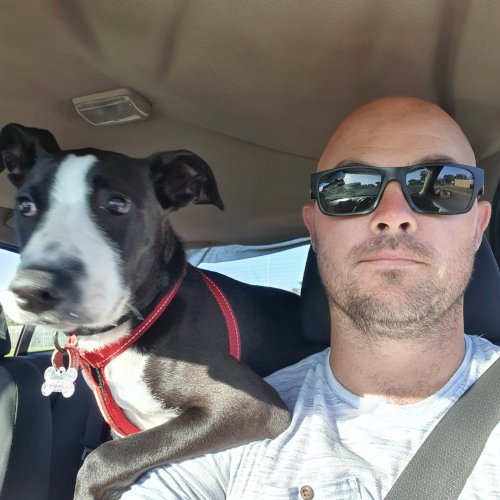 More information coming soon...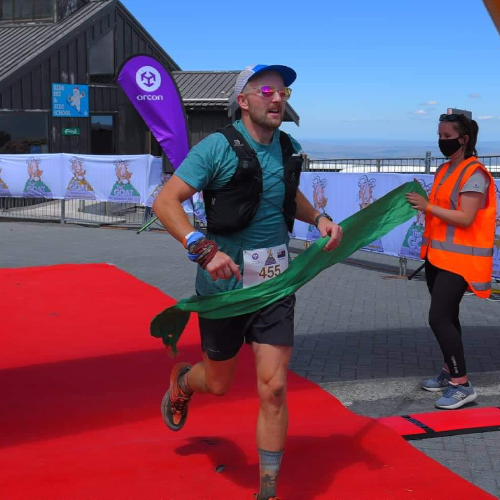 As soon as you meet Alex you feel that genuine warmth and hospitality. With over 10 years in bizz, from bar to winery and everything in between.
A storyteller by nature, he loves sharing his passion for wine and gets truly excited about creating an epic wine list, finding the right fit for a small town Four Square, or running a wine tasting or events. Looking after the Manawatu, Taranaki, and the Kapiti Coast.
When Alex is not catching up with his customers, he's usually running up a hill or coming down one on a mountain bike. Enjoying the mighty Manawatu and cooking up a storm in the kitchen with his friends and family along side a bottle of something delicious.

Sophie grew up in the wine scene, going from plucking rows for pocket money to selling wine for cold hard cash.
After finishing her Uni degree, (she's another smart cookie) & desperate to stay in Wellington, Sophie landed a job in wine retail and the rest is history!
Some tid-tibs about Soph - She's a rural Hawke's Bay dog loving lass turned (smallish) city gal. She's also a big foodie with a soft spot for brunch so you may bump into her in any of Wellington's fabulous eateries, sweating up a storm along the windy waterfront or circling the CBD in hunt of a precious carpark in order to do one or the other!
An accomplished winemaker in his not-so-previous life, Brad left his gumboots and the grapes at the amazing Muddy Water Winery for a new challenge in sales. What we've quickly learnt is that Brad is no one-trick pony, taking the reins less than a year ago and making light work of getting to know his restaurant and retail customers in an ever changing Christchurch landscape.
When he is not talking wine or helping new establishments build stellar wine lists, he likes to be at home with his wife, children and dog; often in the kitchen cooking and always with a glass of something delicious.
Brad also enjoys dabbling in photography, taking pics mostly of the greatest loves in his life - family, food, and wine.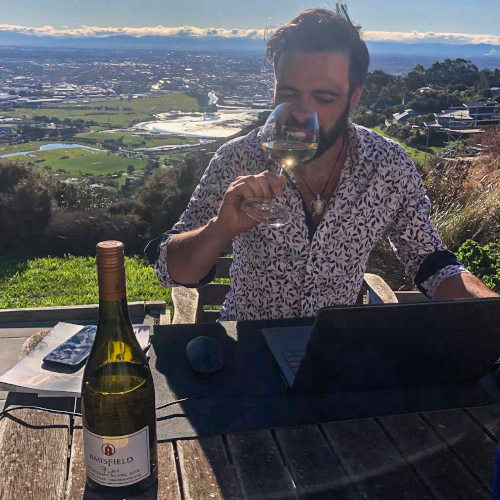 Woody joined red+white cellar following his 10year tenure working and breathing the life of a barman, transitioning into what he refers to his life now as a daywalker and is enjoying every sun filled minute of it.
Armed with the know how of the inner workings of hospitality, Woody services the growing Christchurch hospo market in the new, exciting and expanding city. Having left after the earthquakes to travel the world, he is loving being home and part of the vibrant pulse that's back with a vengeance.
The new work/life balance has given Woody time to enjoy hobbies, snowboarding in the winter, mountain biking in the summer, playing board games and drinking wine with friends all year round.

Part time salesperson for red+white cellar, full time restauranteur with her partner in two iconic Nelson establishments, The Boat Shed Cafe and Parts & Service, it's lucky Erin has unlimited energy and a positivity that's infectious.
She covers the top of the South Island, servicing restaurants, bars, and shops that specialise in exciting fine wines from around the world.
Her personal interests are delightfully similar to her work interests - if it involves food, wine, and/or travel (preferably all three together), she is one happy gal!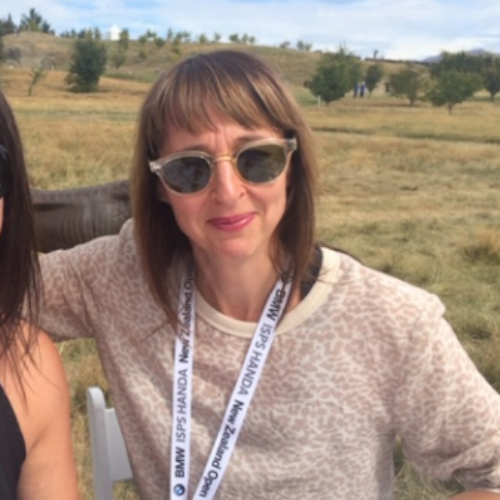 Pocket-rocket
/ˈpɒkɪtˈrɒkɪt/
Noun: Pocket-rocket
A petite, vivacious woman.
``She's a little pocket rocket.``
Petite enough to fit in your pocket, but a force to be reckoned with, Juanita has one gear and that's full throttle.
Living and breathing wine in Central Otago, Juanita understands her customer's needs and devotes herself to supporting them with her time, services and wine - always having a bottle at the ready when a welcomed distraction from the hectic hospo scene beckons.
After all, when you live in wine country, it's your responsibility to embrace it......

Clearly, Lucille has a lust for life.
Born in Champagne (lucky) and raised in Champagne (lucky), she decided that she should really understand Champagne so completed her Wine and Champagne Masters degree in Reims (luck had nothing to do with it).
A glutton for adventure and new experiences, Lucille competed in a 100% female off road race in the Moroccan desert, the purpose to raise awareness around bone marrow donation. A 9 day roller coaster of emotions, adrenaline and transendence.
Her itchy feet and love for other cultures brought her to NZ, her 6 month stint now 5 years and counting and she is happy to call Aotearoa home.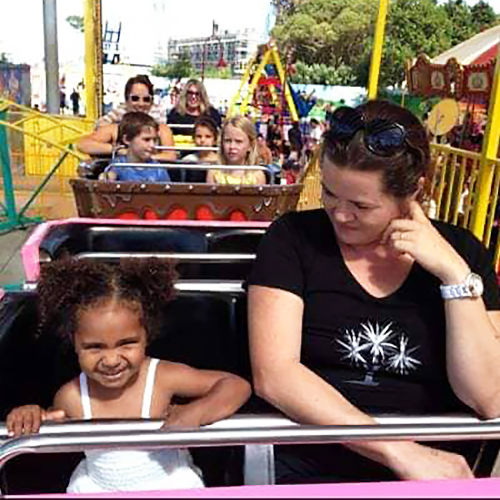 Unassumingly adept and with fingers like lightning, Renee navigates her way around our systems like Neo through the Matrix; the gatekeeper of accounts, Renee makes light work of keeping the books in order and our daily operations tight.
Her knowledge of processes means she is our go-to girl, and we've learnt that even when she is working through a monster to-do list, for a bottle of her favourite Dog Point Pinot Noir, she is putty in our hands.
At home, her daughter Ola keeps her on her toes, literally, with promises of becoming the next Flo-Jo with her keen ability and love of running. Renee's love of R&B doesn't go unnoticed either, shaking things up on the D-floor at staff gatherings, possibly how she has such enviable pins…

More information coming soon...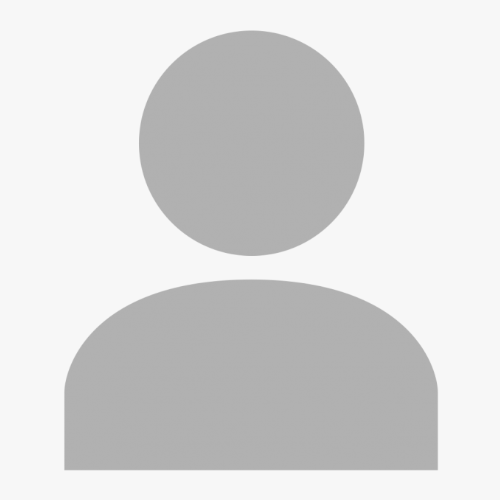 More information coming soon...
Pick up the phone and dial 0800 WINE RWC cand you'll be welcomed by the soft dulcet tones of our very own English Rose Millie.
Millie's family moved from the rolling hills and valleys of Surrey, England to the pacific coastlines of the Coromandel when she was 8, but luckily her telltale accent lingered.
Her genuine passion for helping others coupled with her natural ability to put people at ease meant she was the perfect person for the ever-important role providing our customers with exceptional, consistent and on point service.
Millie's work ethos is all about Keeping Calm & Carrying On so when things get hectic, she remains unruffled and composed, unlike those sprightly characters on the other end of the phoneline sometimes she gets it - keeps calm and carries on charming the pants of them all the while offering a swift solution to overcome any issue.
Outside of the office realm, Millie loves to get her glad rags on and have cocktails with the ladies, or relax spending time at her family's new home in the Hawke's Bay with their 2 dogs.

To her whanau she is known as "Kooks" derived from her middle name Te Kurairua
To her colleagues she is known as just plain kooky and we wouldn't have her any other way!
Eve is also witty AF, an avid story teller, skilled in the art of baking, and a right clever dick – refer profile pic where Eve is snapped graduating with a Chemical Engineer degree, with Honours none the less.
She does have a rather interesting obsession with macabre dolls, her 3rd desk drawer houses the wigs she has recently fashioned for Susan her slightly scary looking porcelain friend….
Eve brings the perfect balance to the office –she is logical, methodical, supportive, endlessly amusing, unpredictable and eternally happy…
Our very own Little Miss Sunshine.

More information coming soon...
More information coming soon...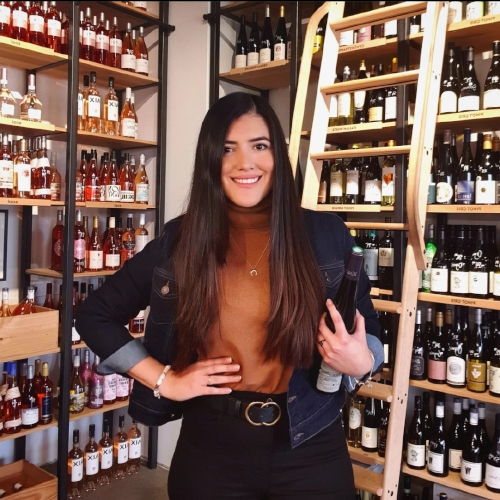 More information coming soon...